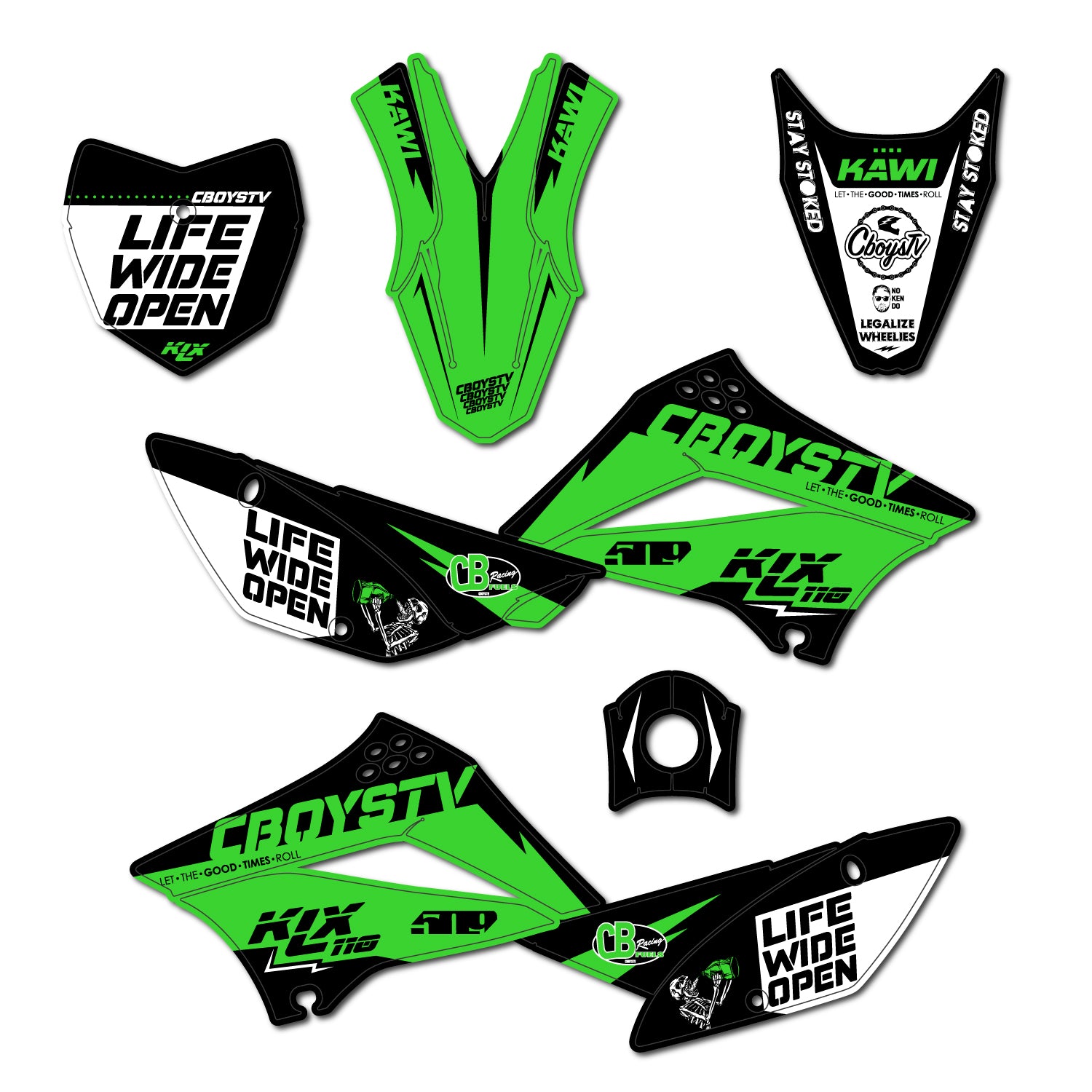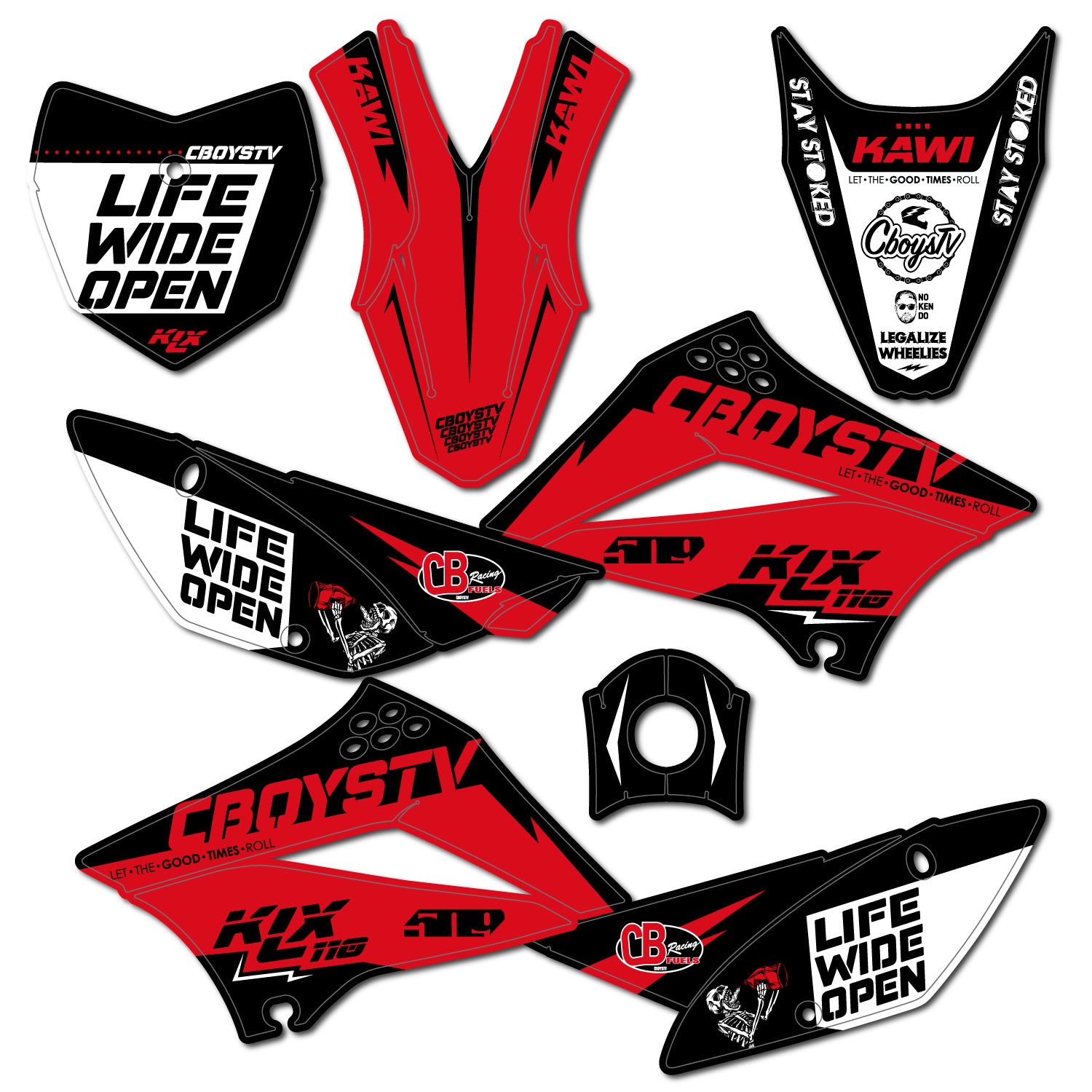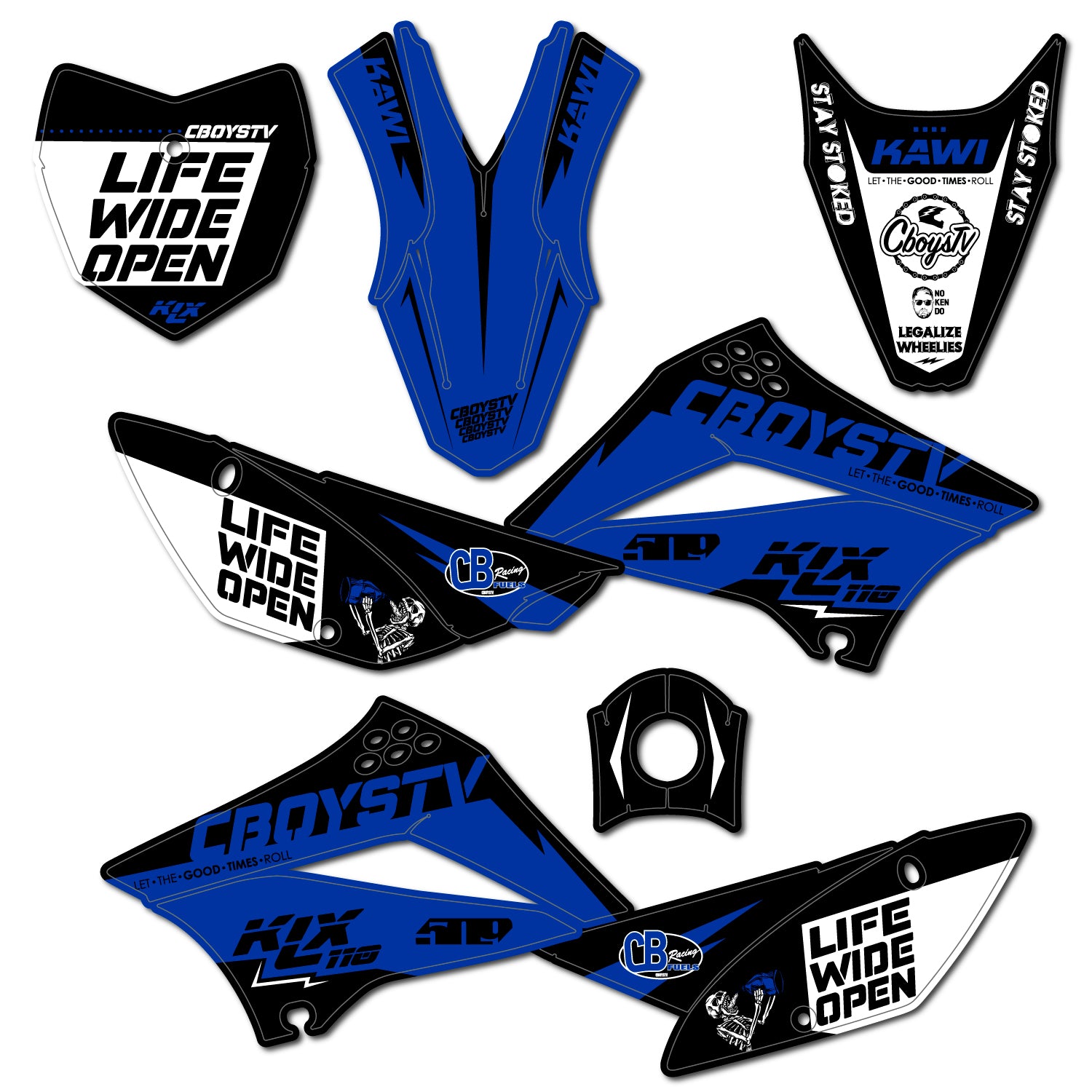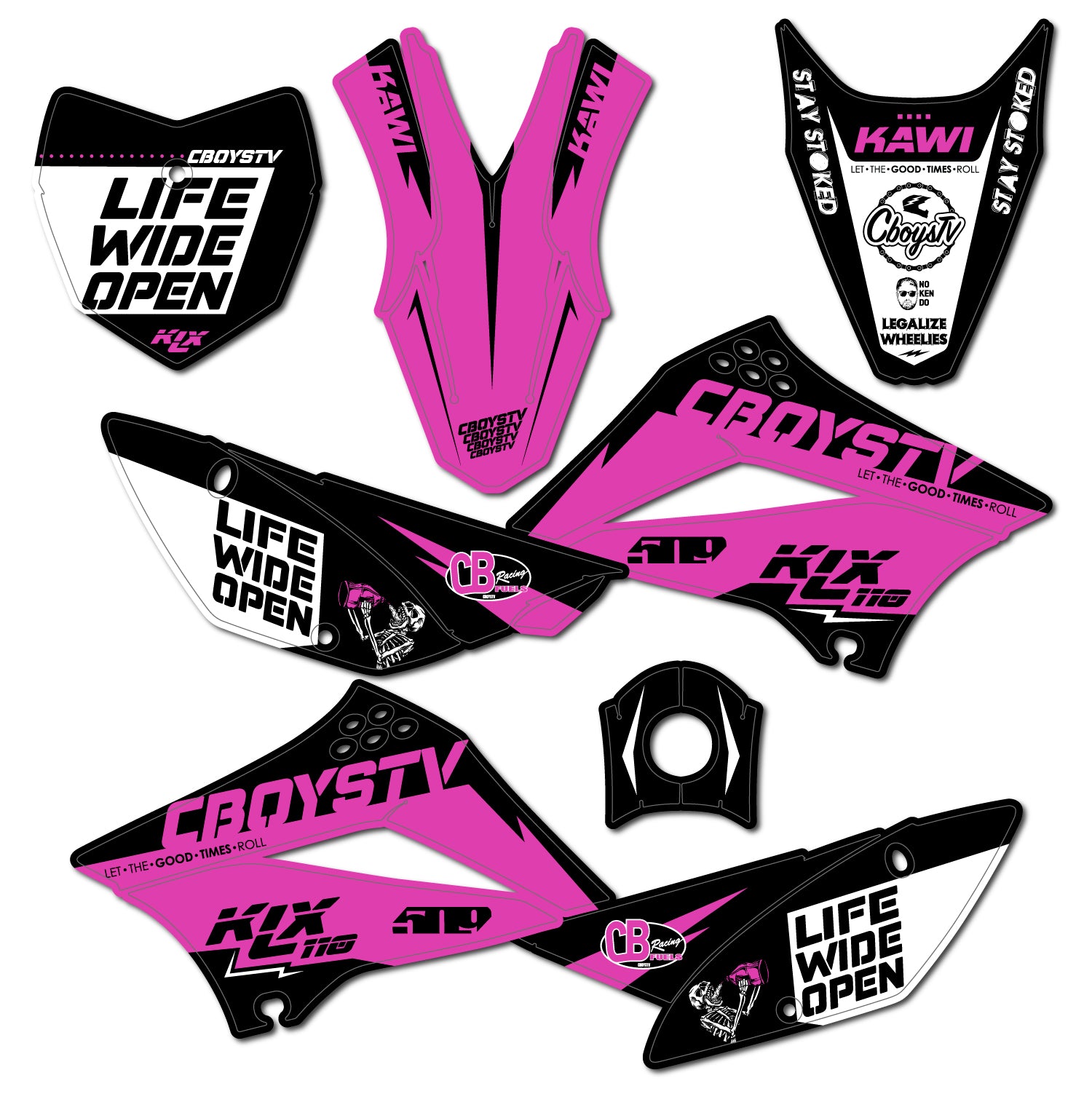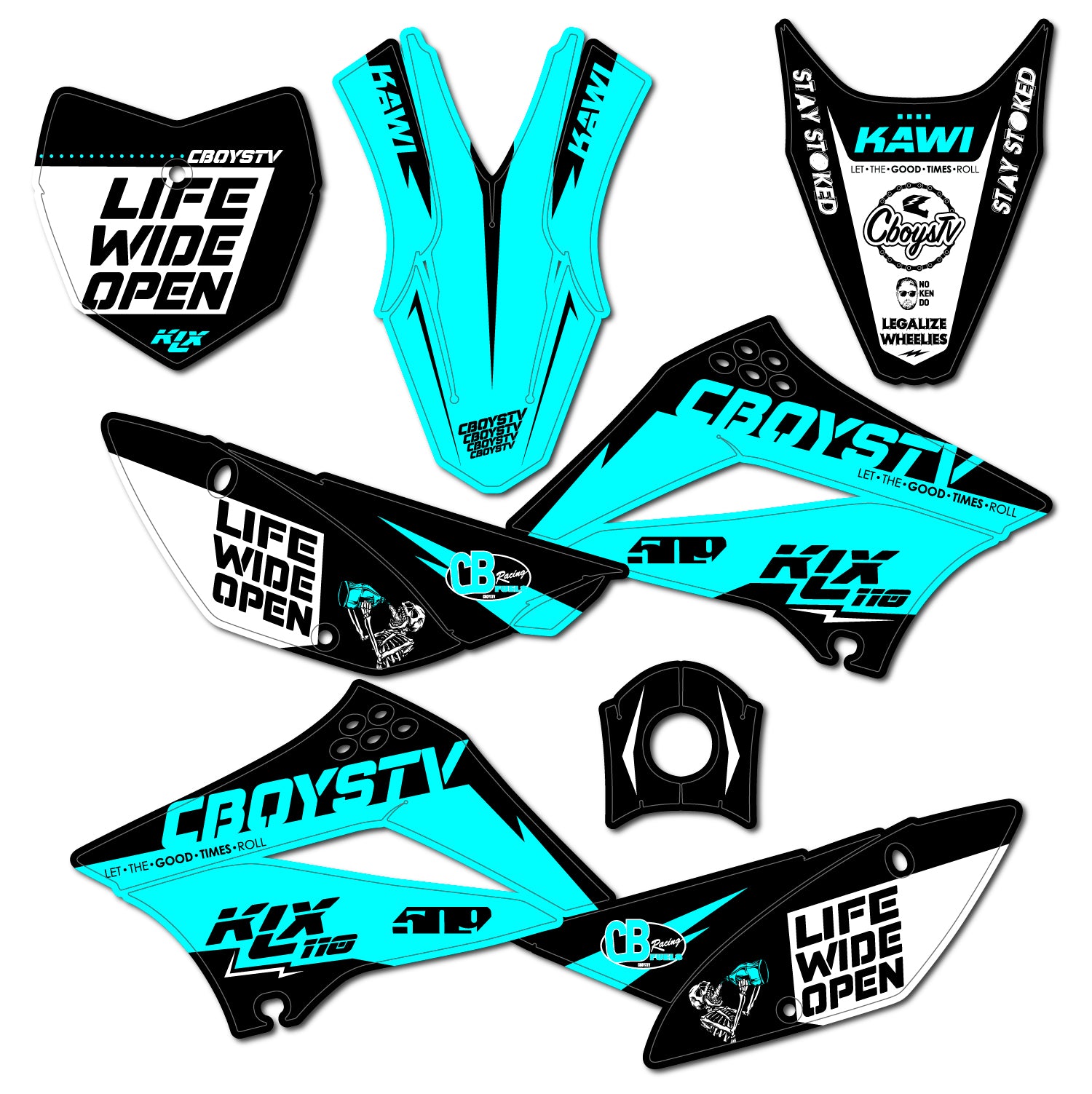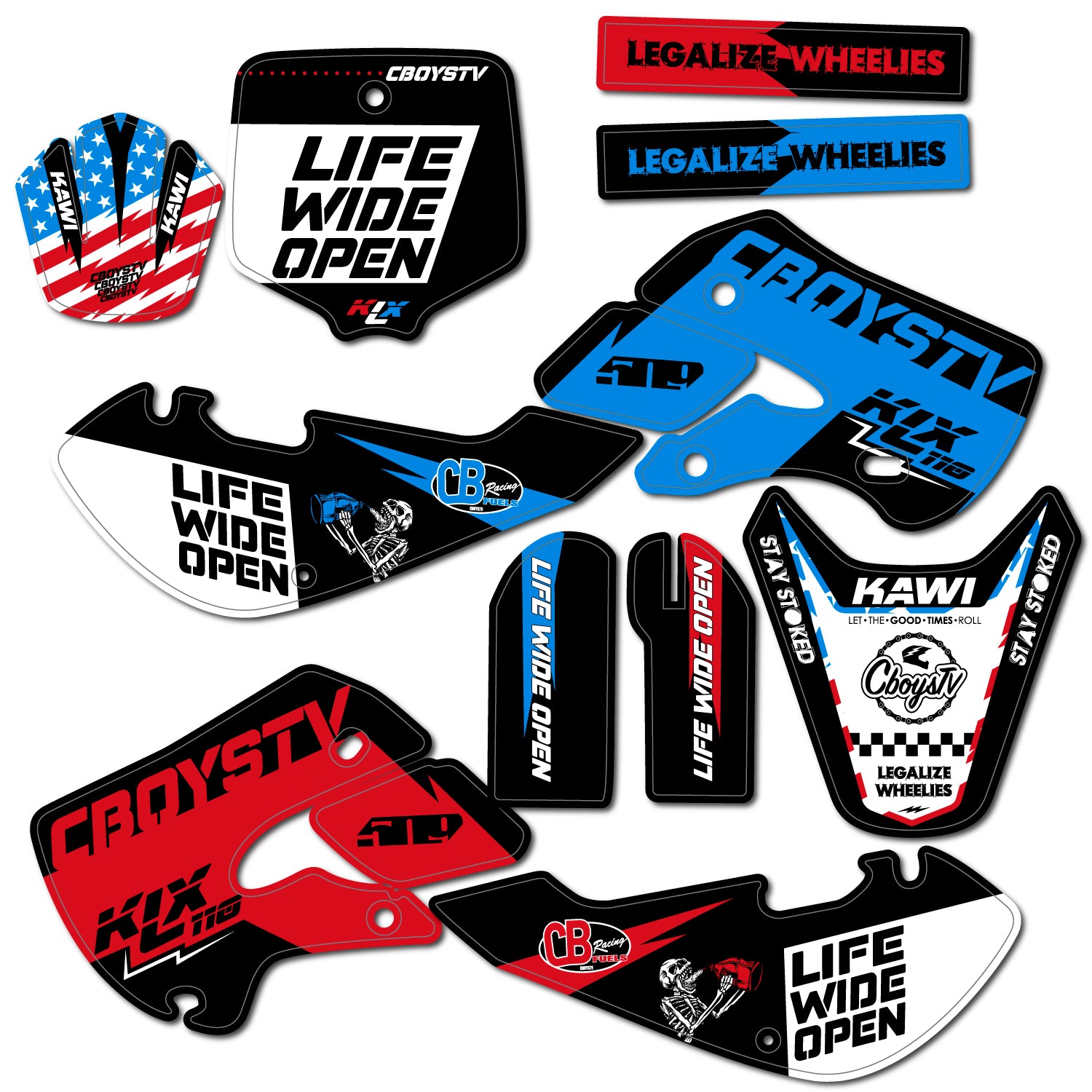 KLX110 CboysTV Pit Bike Wrap
Made in the USA using Substance Ultracurve Vinyl and topped with some of the most durable laminate on the market. This wrap will have your pitter looking clean and will last for years.
SELECT WHAT GENERATION KLX YOU HAVE, THEN SELECT DESIRED COLOR.
The 2010-2021 option will fit the 110L. The standard 110 and the L share the same plastics.
**Gray Lines on the wrap are the cut lines
**Wraps are made to order and typically take 1-2 weeks to ship